There's power in a great team
Meet some of the many individuals who make Summit Vista the great place it is.
EXECUTIVE DIRECTOR & CEO
Mark Erickson
An excellent track record of 20+ years at the helm of large-scale senior living communities helps Mark Erickson foster an award winning atmosphere at Summit Vista. An innovator in the retirement feild, Mark has helped enhance 20,000 lives to the euphoria of living in a Life Plan Community. Mark personally ensures that service, amenities, care and programming are all executed to perfection in our community. Mark's experience extends far across the globe, from establishing communities in Shanghai to graduating with a Masters in Business administration from the Wharton School.
ASSOCIATE EXECUTIVE DIRECTOR & COO
Tineka Hardwrick
With over 24 years of formative experience, Tineka orchestrates the daily movements of Summit Vista including management of Facilities, Construction, IT, Housekeeping and HR. Tineka's expertise in operational functions was largely acquired through 15 years as a healthcare executive and her experiences prepared her to be a vital asset to the Summit Vista community. Another testament to her commitment to be the best, she earned a Master of Arts in Organizational Management degree and two national HR certifications. Her education and vast experiences have allowed her to be a master of operations and her dedication and passion give her the edge to be a highly sought-after asset for businesses in many sectors.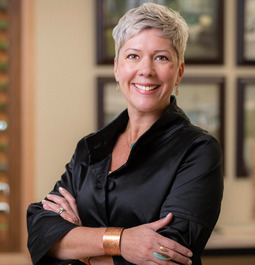 SALES AND MARKETING DIRECTOR
Christy Still
Christy is the voice of Summit Vista sharing the possibilities of our community through her efforts in directing Sales, Marketing and PR. Christy has helped many to discover the advantage of a life plan community. Holding a Masters degree in counselling, Christy understands people and what makes a happy life. With 17+ years of serving the retired community, Christy is an expert in helping others prepare to make the transition into retirement. Thousands of lives have been enhanced by Christy's work including those she has tended to with counseling, case management, program development and hospice work.
DIRECTOR OF CULINARY
David Polakoff
David serves as the Director of Culinary. He is responsible for the food service and operations for each of the restaurants at Summit Vista, including overseeing menu offerings and staffing. With over 20 years working in hospitality and culinary, David boasts experience working as the executive chef at One Barrel American Bistro and Wine Bar, as well as the restaurant general manager for Windcrest.
He earned his culinary degree from Ivytech in Indianapolis, Indiana and his Bachelor's in Hospitality Management from Ball State University. He was also fortunate to complete an internship in France where he worked at several high-end French establishments, including the Paul Bocuse in Lyon.
DIRECTOR OF COMMUNITY LIFE
Richelle Gaiter
Richelle Gaiter is responsible for organizing and facilitating all community health and wellness services with a focus on improving quality of life.
Richelle is a 30-year Air Force veteran with both active duty and reserve status. She has a mixed background in medicine, leadership, education design and instruction. She has worked as a primary care manager and a Public Health Deployments provider for the active duty and most recently came from working as a Locums provider mostly in family/internal medicine. She employs humor, hugs and common sense when engaging with her patients and most people she connects with. She has come to Summit Vista with plans to transition her experiences, continue to provide the excellent community life culture that is already established and further refine and add more health and wellness lifestyle experiences. She has a master's in education and instructional design from Utah State University and a master's in physician assistant studies from the University of Utah.